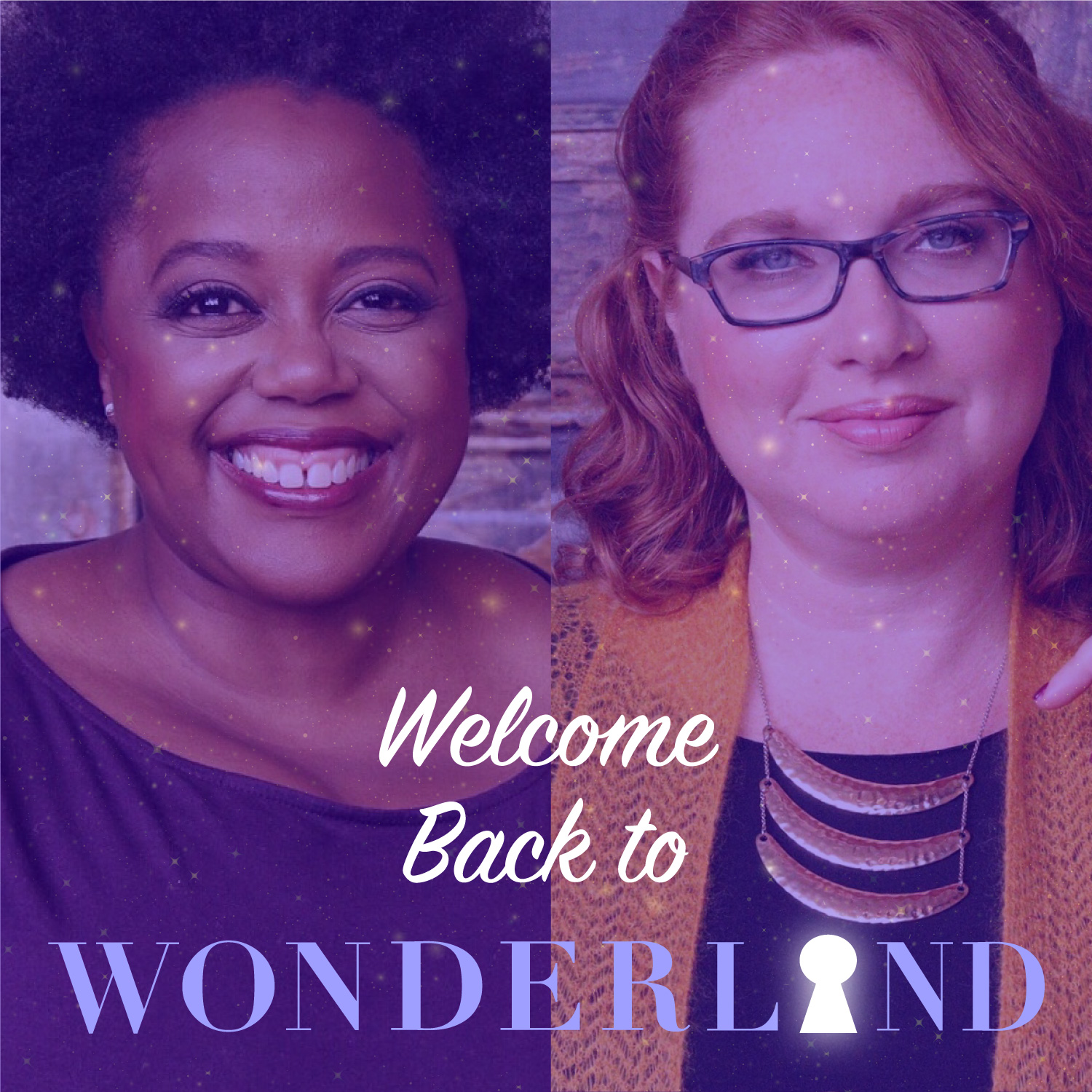 WONDERLAND is a "master class" in culture change. Podcast co-hosts Bridgit Antoinette Evans and Tracy Van Slyke apply their experience and perspective from careers spent at the intersection of social justice and entertainment to uncover the truth about the stories we're telling as a country, on TV, in movies and throughout pop culture mediums. 
Season 2: WONDERLAND @ FRANK
Have you ever wondered:
How has the culture change field changed over the last few years?

How can we bring our full selves — personally and professionally — to this multifaceted, emotional, and strategic work that we call culture change?

How are pop culture fandoms an unexpected force in the 2020 election season?

How are artists re-imagining and building new pipelines that center the innovation of historically excluded artists in the entertainment industry?
Well we did! In this special micro-season of WONDERLAND, each of the four episodes features a talk by a culture change leader given at frank, an annual storytelling and communications gathering. Bridgit and Tracy then invite a cultural strategist, artist, movement leader or philanthropist to respond and discuss how those ideas impact our work, and our world, in 2020.  
----------------------------------
WONDERLAND @ FRANK TEAM
Hosts and Executive Producers, Bridgit Antoinette Evans and Tracy Van Slyke
Producers, Nancy Vitale and Destry Sibley
Sound Designer, Samantha Gattsek
Sound Engineers, Matt Noble, Mike Gilmore, Eric Elterman, and Colin Ashmaed-Bobbit
Website Designer, Deanna Zandt
Project Coordinator, Daria Segalini
Recorded at The Awareness Group Studios in New York City, the Loft Recording Studios in Bronxville, NY, and WBEZ in Chicago
Special thanks to our friends at frank, Jade Dozier, Lauren Rawlings, and Joey Ehrenkaufer
For show notes and more, visit us at thisiswonderland.us